Welcome to my Website on my 3 favourite things.
Designed and created by James Pasaol Tawa College 9DIT
Here are my 3 favourite things:
Football or Soccer
Filipino Food
Gaming
My First favourite thing: Football
I enjoy playing football alot, I used to only play for fun from primary up to Intermediate. BUt when I got up to College I decided I want to get better and Improve in My skills as a person that loves to play football. So I joined local Tawa soccer team, I made it into the top team in my grade and I've kept playing hoping to win most of the games my team plays on Saturdays since that was the day that we played against another team. I remember the first time I scored a goal, I was Left wing and i went up against 2 defenders and scored outside the box. I've been playing since then and never stopped playing.
Football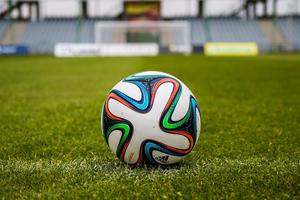 ---
My Second favourite thing: Filipino food
Filipino food is something I've always had being a Filipino and I'ts my favourite thing because It's just something I am comfortable eating ever since i was a kid, It's just something I'm used to, coming home to that hot Chicken Adobo which is to all you people who don't know it's a sweet and savory chicken dish that is usually served with rice. Anyway I love all foods in general but I like Filipino food even more since It's always been a part of my culture being a Filipino. There are other foods besides Chicken adobo too like Pansit Canton which is basically noodles and we can't forget about Lechon which is a whole roasted pork with tender juicey meat and crispy skin which is always fun to eat.
---
My third favourite thing: gaming
As a Kid up to my teenage years I've always been into gaming wether it's on PC or console. I got my first console when I was 7 years old whcih was an Xbox 360 and later on I got an Xbox 360 kinect and an Xbox one. I played alot of Street fighter and Killer Instinct and moved on to games like Fortnite and Team Fortress 2. Sometimes I play on steam which is a game launcher that has over hundreds of games which I usually play on PC.